ISIN APPLICATIONS
SOFTWARE & SOLUTIONS
IMPROVED TIME TO ISSUANCE
The automation of application procedures results in a significant reduction in time to issuance both in terms of client response, regulatory requirements and service level agreements.
INDIVIDUAL AND BULK APPLICATIONS PROCESSING
pTools ISIN applications processing enables individual and bulk upload and management for requestors in a manner that enhances client relationships while maintaining data quality.
DATA STANDARDS QUALITY
Standardisation of data inputs and automation of data generation against ISO standards for CFI, FISN, Currency, Country Codes and more enhances data quality for the organisation across process, reporting and regulatory compliance requirements.
STRONG AML ASSESSMENT
Understanding AML risk within applications processes is critical. Automated data validation, look-ups and cross checking drives improvement in AML risk mitigation. Risk of fraud, regulatory impact and reputational damage is significantly reduced.
IMPROVED CLIENT DATA QUALITY
pTools Blockchain and Notarization technologies encourage clients to provide more accurate and timely information for applications processing and ISIN issuance. This improvement in data quality is immediate and striking across all aspects of the process.
REDUCTION IN STAFFING
Process automation reduces the need for manual intervention and allows staff to concentrate on critical tasks as well as enabling redeployment to new tasks and areas of need within the organisation.
BETTER ESCALATION PROCEDURES
Where risk or error is identified within an applications process, pTools ISIN solution allows managed escalation to senior personnel responsible for key decisions on issuance or rejection as needed.
OUTSTANDING USER EXPERIENCE
Both clients and staff benefit from expert user interface design that drives performance and improved experience across the process. This is for both front end client use and back end administration extending to management dashboards and reports.
MULTIPLE ASSET-TYPES MANAGEMENT
Solutions enable handling of multiple asset-types within a single applications environment including Equity, Debt, Funds with related automation of reporting indicators and messaging.
POWERFUL RISK MITIGATION
Reduction in risk across regulation, AML, fraud, and reputation requirements is a key benefit of pTools ISIN application processing and automation with all the related benefits of efficiency and automation, compliance and risk mitigation.
KEY BENEFITS:
Stressful deadlines are turned into positive response times
Experienced staff are empowered to handle escalations and issues
Client data quality is transformed by persistent enforcement of data standards
Alignment with ISO data standards rationalizes risk and compliance
Built-in anti-money laundering features significantly mitigate risk
Bulk applications processing for issuers increases efficiency
Escalation to experienced staff for critical decisions
Expert User Experience enhances performance and relationships
Multiple Security asset-types are all handled in-process
Risk mitigation is at the heart of pTools Applications Software and Solutions
See more of our solutions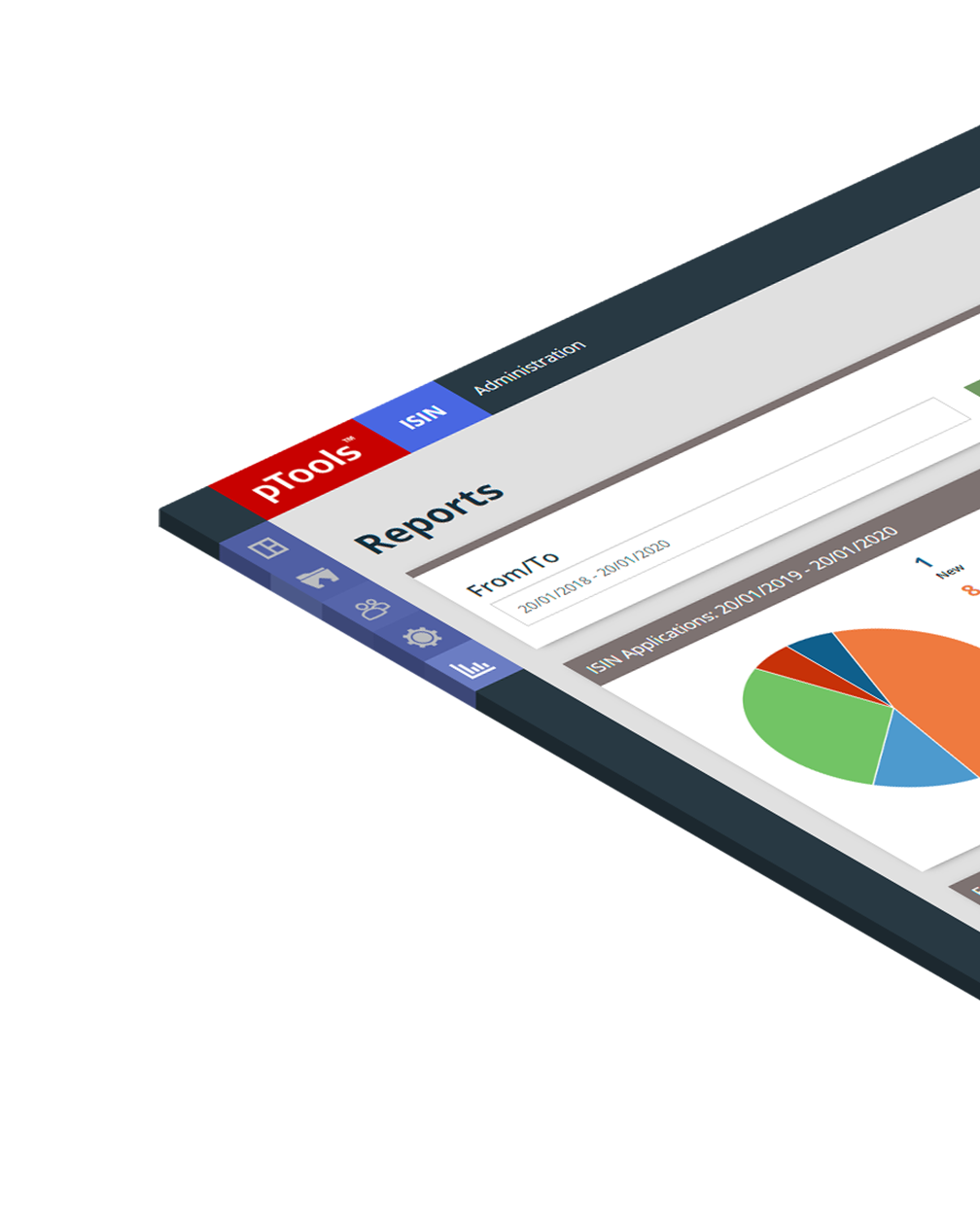 ISIN APPLICATIONS
SOFTWARE & SOLUTIONS